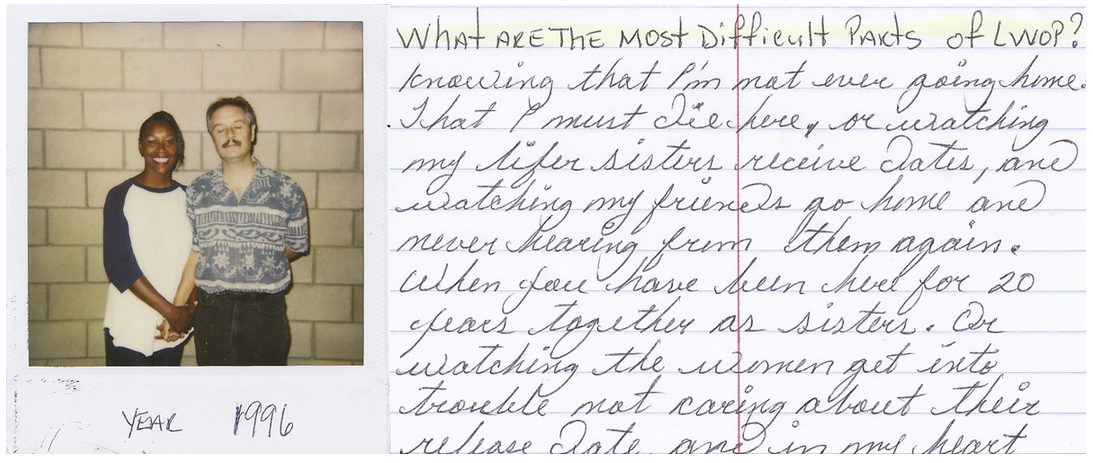 Saturday. Aug. 8th, 4 - 6PM
Join us for a storytelling event and conversation featuring the voices of incarcerated women and transgender people serving Life Without Parole (LWOP).
A Living Chance is a multimedia storytelling project created in collaboration with people serving Life Without Parole (LWOP) in California's women's prisons. People serving LWOP describe themselves as the "lost population" of the prisoner rights movement. Their sentences are so severe, they seem impossible to reverse. The majority of people serving LWOP are survivors of childhood abuse and intimate partner violence. In most cases, evidence of their abuse was not presented at their trials.
Nearly 70 people have participated in A Living Chance through interviews, recordings, original writing, and images; they share their daily experiences, histories, resiliency, organizing efforts, and hopes for their futures. These stories will eventually be presented in a website for public education and as a tool for organizing inside prison. At this storytelling event, we will listen to and discuss the stories of the project collaborators and explore multimedia storytelling as a tactic for political change.
ALSO JOIN THEIR CAMPAIGN AT INDIEGOGO - 6 days left!
Location:
Yerba Buena Center for the Arts
Room for Big Ideas: CONCEIVING PLACE
SPARKmakers Thinkering School
701 Mission Street, San Francisco, CA 94103
Free Admission
DROP IN or RSVP the facilitator
Facilitator: artist-activist, Adrienne Skye Roberts
Websites: www.alivingchance.com | www.womenprisoners.org